about rp holmes
The RP Holmes Corporation has provided plumbing and heating services to the metropolitan Boston community since 1931.
Reginald P. Holmes operated the company during the first thirty years until his death in 1960. For over 50+ years Philip R. Holmes and Stephen P. Holmes operated RP Holmes Corp guiding its development into its present form. For the past 32 years, Susanne M. Holmes who is a licensed Plumber and Construction Supervisor has worked at the company running its day to day operations ensuring its continuation. On January 1, 2002, Susanne became President of the company. Each member of the Holmes family involved is dedicated to providing "total service" to our customers. With the aid of 10 mechanics, two full-time foremen, office personnel and a fleet of 10 vehicles we are able to provide complete plumbing, heating, and air conditioning repairs and installations to our customers.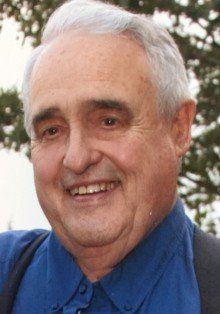 Stephen P. Holmes
May 13, 1933 – October 23, 2014
R.P. Holmes sadly lost a family member. Stephen was a professional plumber working for and running the family business along with his brother Philip and daughter Susanne started by his father in 1931. He was devoted to his wife, daughter, two sons and his grandson. He will truly be missed. Rest in Peace Mr. Holmes.